Kerala: the World's Leading Responsible Tourism Destination
India Responsible Tourism Awards
Taking Responsibility in Scotland
Taking Action on Plastic
Overtourism
Cruising Pollutes
Reputational Risk: the Orphanage Business
How to be less of an ass travelling in 2019
Pro-poor Tourism in China
Peak Flying?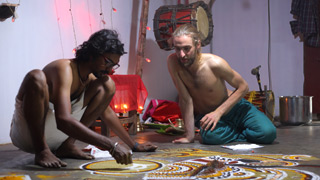 1.Kerala: the World's Leading Responsible Tourism Destination
Kerala has successfully addressed the challenge of overtourism by managing waste better and enabling the local community to benefit by securing additional incomes and employment. Responsible Tourism is now being rolled out across the whole state. Responsible Tourism is receiving very favourable coverage in the Indian broadsheets, for example, this month in The Hindu. Kerala made it to CNN's list of 19 places to viosit in 2019. Kerala is now using tourism for local development rather than being used by it. Kadakampally Surendran, Kerala's Minister for Tourism, said recently "RT is indeed an achievement the government can be proud of. We have pledged our full support to the mission. RT has over 60,000 beneficiaries now. From just 198, there are currently 11,523 units under RT. These numbers are proof that RT is a successful model to follow…" There has been spectacular growth in Responsible Tourism in Kerala in the last twelve months and it is delivering. The leading RT destination in the world.
2. India Responsible Tourism Awards
There were over 250 applications in the five categories and there were many with a good chance of winning in the World Awards. Himalayan Ecotourism was the overall winner. The judges recognised the co-operative structure linked with a more internationally oriented marketing and management company, but with guaranteed profits for the staff owned co-operative as a model for tourism development which ensures local benefits and control, empowers local communities and provides a viable route to market as a model which could, and should, be replicated.

The judges recognised CGH Earth's Spice Village as having made an Outstanding Contribution to the development and practice of Responsible Tourism and the Judges' Award went to them. "Early adopters of Responsible Tourism they have created experiences that pay "homage to nature and engage closely with local people and their cultures." They have proved that "less can be more and that true luxury is an experience rooted in simplicity and soul, transcending mere form and ostentation."
All the winners, leaders in Responsible Tourism
3. Taking Responsibility in Scotland
There is a session on Taking Responsibility in the Scottish Tourism Alliance Conference in Glasgow on March 14th March. On 13th March there is a workshop on Place, Volume & Quality Experiences: Are Our Destinations Full?    
Across the world, through discussions and seminars with destination managers and marketers, national parks and National Trust properties, the industry in its broadest sense has begun to develop a "toolbox" of management and marketing strategies and interventions which will enable us to address the challenge of coping with success.
This highly interactive workshop will address the issues which participants bring to the session and offer a range of management approaches which have been developed to address the many causes and symptoms of overtourism.
4. Taking Action on Plastic
The BBC's Rip Off Britain series on Holidays included a piece on Travel Without Plastic's campaign against single use plastics. In Kerala Wayanad is planning to go plastic free. Meawhile the BBC's Reality Check has been looking at the environmental impacts of cotton, plastic and paper bags. As you might expect it is complicated - very complicated. More on the WTM Responsible Tourism Blog here.
5. Overtourism
Sagada Municipality in the mountains of the Philippines has introduced regulations to address overcrowding and visitor behaviour. Venice to introduce a day visit fee for cruise passengers and day trippers. Edinburgh is planning a Transient Visitor Levy (TVL), a £2 tourist tax capped at seven nights to relieve seasonal and festival workers who stay in Edinburgh for extended periods of time. It would apply to Airbnb. In Rome new regulations prohibiting access by coaches to the historic centre resulted in protests and 200 vehicles parked in the  Piazza Venezia blocking traffic. The Isle of Skye, Dubrovnik, Skelling Michael, Machu Picchu and Mallorca are all takeign steps to mamange the Instagram effect.
Unsurprisingly overtourism cases are often reported here.
6. Cruising Pollutes
The Independent newspaper reported this month that 'Each day a cruise ship emits as much particulate matter as a million cars'  and that air quality on cruise ship deck 'worse than world's most polluted cities', More
Cruise Adviser reports that the idea of "sustainable luxury is growing, and the number of travellers wanting to "give back" to communities and the environment is only going to grow in 2019. The demand for responsible tourism is rife and cruise lines need to take this on board by implementing changes such as using advanced wastewater treatment systems, utilising environmentally friendly cleaning supplies, recycling, and donating items for reuse to reduce their negative footprint on the environment."

The keel of Ponant's hybrid electric polar expedition vessel propelled by LNG, Le Commandant Charcot, has been laid at Vard shipyard in Tulcea, Romania. Its two tanks have a total capacity of 4,500 m3, allowing the ship to reach exceptional destinations such as the geographic North Pole and remote sites of the Antarctic continent including the Ross Sea, Charcot Island and Peter I Island."
7. Reputational Risk: the Orphanage Business
Hope and Homes for Children's report on File on 4 that 37% of children in homes experience violence or abuse many more suffer neglect and that they are 10 more times to be involved in prostitution. Do not discount the reputational damage which you may suffer if you are linked with paedophile activity. The case of a British Airways award-winning pilot way back in 2015 was covered again in the 2019 radio programme. More
The problem is widespread and pernicious. What can be done about it?
Stop sending volunteers to orphanages. There is a powerful video here
Do not organise visits to orphanages and discourage people – staff and clients – from donating to orphanages
Discourage your travellers from donating to orphanages and homes.
8. How to be less of an ass travelling in 2019
Travel blogger Adventurous Kate has written that the best thing the travel blogging community has done is raise awareness about elephant rides. "But the single worst thing the travel blogging community does is contribute to overtourism. And despite the emergency of overtourism, that doesn't stop bloggers from continuously writing guides to Iceland, Bali, Barcelona, and other places that have already been covered to death and don't need to encourage any additional tourism." There follows some good advice about how to travel better.
9. Pro-poor Tourism in China
The Agricultural Development Bank of China (ADBC) has launched 57 financing projects to promote pro-poor tourism, with an intention to issue loans of 41 billion yuan. more
10. Peak Flying?
The Economist reflecting on the likely "big stories" of 2019 has suggested that flights will be cheaper than ever. Low-cost long haul travel will take off this year because the new hubs in Beijing (Daxing) & Istanbul will drive down prices. The Economist is predicting that once the airlines have to start paying for offsets prices will rise. video
---
Sponsored by @WTM_WRTD
Other Responsible Tourism Newsletters
Outlook India Reports on Responsible Tourism 
Better Tourism Africa
Responsible Traveller, South Africa
Encounter Africa 

Subscribe to WTM's RT Update here 
Responsible Tourism News is a newsletter of record carrying the 10 most important Responsible Tourism stories of the month. 8,000 people subscribe to receive it every month.  Please forward to those you think may be interested – you can subscribe using the box on the right. If you wish to contribute a story email harold@haroldgoodwin.info or post it on our RTNews Facebook page.
You are receiving this email because you have been receiving RT News for some years or have subscribed online more recently. Your name and email address is kept securely by our agent and used only to send you a copy of RT News. We will never sell or give your mailing address to any other organisation. Every edition of RT News sent by email comes with an unsubscribe function so if at any time you wish to cease receiving RT News please unsubscribe. Our mailing list contains only your name and email address.
If you have any queries please email harold@haroldgoodwin.info
Harold Goodwin's Responsible Tourism Blog
Harold Goodwin blogs regularly on the  WTM Responsible Tourism Blog
Twitter: @goodwinhj  & @WTM_WRTD  #responsibletourism