Sponsored by @WTM_WRTD
Longlist for the World Responsible Tourism Awards announced
75 organisations are longlisted for the 2016 World Responsible Tourism at WTM London sponsored by the Belize Tourism Board. Organisations in the running for the most rigorously judged awards for responsible tourism in the world cover a diverse range of issues from campaigning and innovation to poverty reduction and the inclusion of marginalised people, from hotels with exemplary employment initiatives to wildlife and habitat conservation. 25 of the 75 are from Africa reflecting the strength of Responsible Tourism on the African continent and the success of the Africa Responsible Tourism Awards. more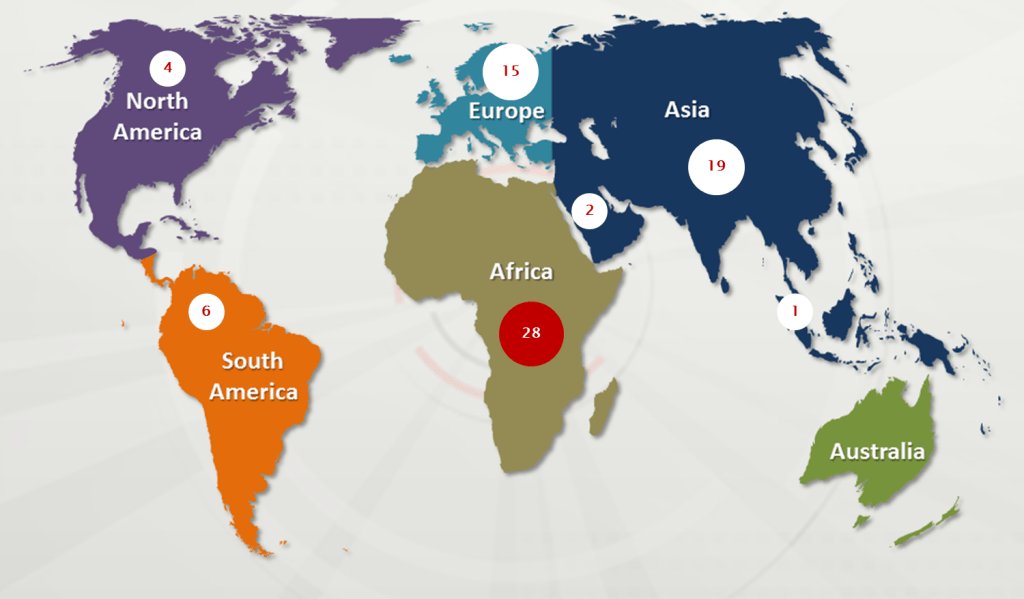 Australia & Thailand: inaction and action to conserve reefs
It is reported that Australia intervened to have references to the damage done by climate change to the Great Barrier Reef deleted from an UNESCO report on climate change and world heritage sites objecting that the information could harm tourism. More Thailand has taken a more principled position. Thailand's Department of National Parks, Wildlife and Plant Conservation, having found in a recent survey of eight national marine parks that 40-80 percent of coral reefs show signs of bleaching, has closed 15 dive spots indefinitely. more
South African Minister speaks of the importance of Responsible Tourism
Minister Derek Hanekom in his budget speech drew attention to the way businesses in South Africa are "meeting the global demand for socially responsible tourism products that conserve the environment and benefit surrounding communities." He spoke of the success of South Africa tourism businesses in winning world recognition in Responsible Tourism awards, showing "efforts to make tourism environmentally, economically and socially sustainable have made us world leaders in this field." more
Orphanage Volunteering comes under sustained attack
"Volunteering or visiting orphanages can cause harm to vulnerable children. It is also driving an "orphanage industry", where children are being unnecessarily separated from their families. These concerns have been widely covered in international media, but volunteer placements in orphanages are still being offered by many travel and volunteering organisations." The Better Volunteering Better Care campaign run by the Better Care Network and Save the Children UK has run throughout May and a few universities have supported it pledging not to advertise orphanage volunteering to  students and to endeavour to ensure that such opportunities are neither facilitated nor promoted within their university." more Save the Children on why they don't support orphanage volunteering read The distressing truth about volunteering at an orphanage read
Why do we care more about animal welfare than child welfare?
Sallie Grayson a member of the Better Care Network and a director of peopleandplaces asks a "serious question- why is it that petitions to stop the exploitation of animals get thousands of signatures- but we are still only in the hundreds for this petition asking volunteer organisations to stop exploiting "orphans" - same when I attend responsible travel seminars etc - wildlife ALWAYS gets more support than child protection" If you have thoughts about why email Harold(at)haroldgoodwin.info
Climate Change gathers pace
If you rely on the mainstream media you could be lulled into believing that the problem of climate change was solved in Paris last December. In the real world climate change gathers pace. Last month was the hottest April on record globally – and the seventh month in a row to have broken global temperature records. Nasa data shows that the global temperature of land and sea was 1.11C warmer in April than the average temperature for April during the period 1951-1980. more Watch the largest ice calving ever filmed – think Manhattan Island more Cruising and greenhouse gas emissions link  Spiralling global temperatures, graphic evidence. In April 2015 atmospheric CO2 was 403.15ppm in April 2016 it was 407.57ppm racing towards +2⁰C more
TripAdvisor Accused of Promoting Cruel Animal Attractions
TripAdvisor has come under fire from animal welfare advocates for promoting and profiting from inhumane wildlife attractions. More
Barbie Savior
Barbie has ditched her riding gear, her ball gown and her ballerina costume and travelled to Africa to help the people there, while still managing to stay fashionable. Read more here and here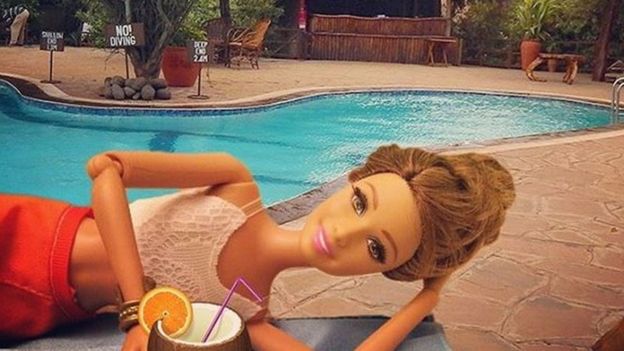 How bad is cruising for our environment?
Mainstream media is increasingly reporting on the negative environmental impacts of cruising more
The Responsible Tourist
The Responsible Tourist is a newly published electronic booklet, providing advice for holidaymakers on how to travel responsibly. more
Other Responsible Tourism Newsletters
Better Tourism Africa
Responsible Traveller, South Africa
Encounter Africa
Responsible Tourism News is a newsletter of record carrying the 10 most important Responsible Tourism stories of the month. Please forward to those you think may be interested – you can subscribe here. If you wish to contribute a story email harold@haroldgoodwin.info or post it on our RTNews Facebook page.
Harold Goodwin's Responsible Tourism Blog
WTM Responsible Tourism Blog
Twitter: @goodwinhj  & @WTM_WRTD  #responsibletourism